Features and Travel Tips for Florida Tour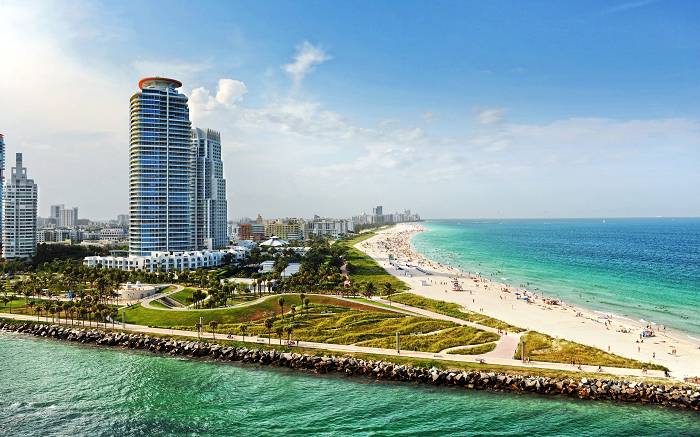 Traveling to the sights of Florida by car is an incredibly interesting trip through the southeastern United States, full of new impressions and giving an unforgettable experience!
The beautiful weather in the tropical state is conducive to traveling by car, and the variety of a huge number of attractions is amazing.
Florida is a very large state in the southeastern United States, located on the peninsula of the same name in North America. The Florida Peninsula stretches from south to north for 1200 km. Florida is a real paradise with a tropical climate, beautiful nature and beautiful beaches on the shores of the Atlantic Ocean and the Gulf of Mexico, which is ideal for relaxation. Americans love to spend their holidays in Florida, going there regularly with the whole family.
The most famous city in Florida is Miami, of which Miami Beach is a part – a real mecca of beach holidays, nightlife and entertainment (almost like in Las Vegas, but without casinos and mostly with elements of Latin American culture).
The famous beaches of Miami, the unique city of Key West and national parks are located in the south of Florida, while family attractions such as Disney World, Universal Studios in Orlando and other theme parks, as well as the famous Cape Canaveral, are closer to its center. But this is not all the attractions of Florida.
Recommendation: It is most convenient to move around the state in a rented car, since the distances between its attractions are quite large.
Highways in Florida are mostly free. But there are also toll roads, which are faster. They are called the Florida Turnpike. Almost all highways, except Route 4, leading to Orlando are toll roads. There is also a toll section from Miami to Homestead, from Fort Lauderdale to Naples (Route 75). Toll roads in Florida are based on distance traveled (6 cents per mile).