What are Florida Building Regulations⁠⁠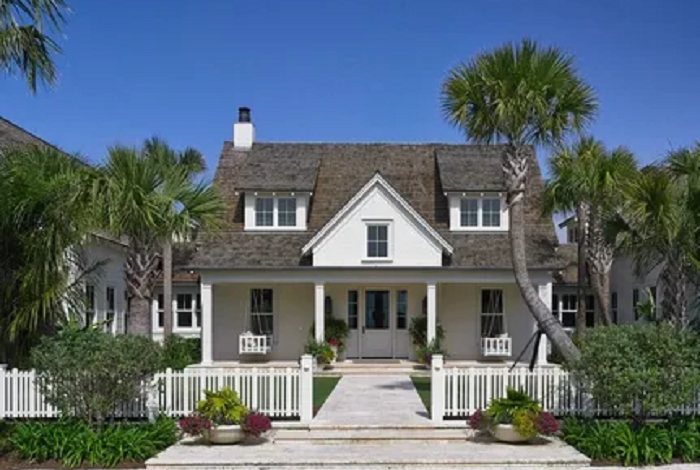 In the USA, construction is regulated by CODES, very similar to our Codes of Rules (according to the old one – SNiP).
Codes are written in each state, depending on their weather conditions and local features. Since Florida has a large number of hurricanes, there are details here. The writing of the current Florida Codes was greatly affected by Hurricane Andrew in 1996, since then the Codes have been significantly revised and continue to be improved every 3 years. The 7th edition is currently in effect.
The codes cover new construction, existing buildings, all communications systems, including "mechanical" systems, and even how to demolish buildings. Everything is very clearly spelled out in the Codes, including the size of doors, windows, the allowable length of walls, the brand of concrete and the type of wooden structures used, …
Let's look visually at the details of the construction of a one-story typical residential building with a floor on the ground.
The house should be higher than the adjacent road with a slope towards it.
Communications are laid under the building and under the floor of the 1st floor in advance, very bad for repairs, but these are the rules. For example, in Pennsylvania, where it is much colder, the depth of the pipes will be much greater. The photo shows the formwork for the foundation tape.
Next, the foundation tape reinforcement is knitted, reinforcement outlets are installed at the intersection of future walls and in the corners of the building. The outlets of sewerage and water supply pipes are visible. The soil is covered with polyethylene, on top of which the floor will be poured.
For laying walls, hollow lightweight concrete blocks are used. Subsequently, vertical voids are filled with concrete.
After completing all the walls and pouring concrete, metal outlets are installed in the upper part for fastening the rafters. The fastening pitch approximately corresponds to the pitch of the rafters. The installation of these elements is necessary just to protect the separation of the roof during a hurricane.