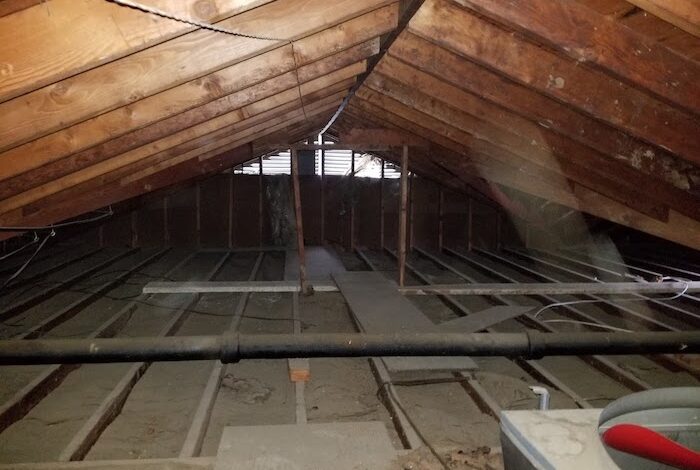 The main task of the pediment is to protect the attic or attic from natural phenomena such as snow, rain, wind. The pediment is the part of the house that is least protected. Therefore, the issue of pediment insulation is very relevant.
It is possible to carry out both external gable insulation and internal insulation. External insulation has a number of advantages compared to internal. Firstly, "the dew point during internal insulation will shift towards the under-roof space. In this case, the wall will freeze through more than before insulation. This means that the materials will gradually break down. Secondly, insects and rodents can live in the voids behind the skin. Thirdly, with external insulation, compared with internal, the useful area of ​​​​the attic does not decrease.
With internal insulation, waterproofing material is first fixed. It is better if it is a vapor-permeable film, because the film will protect the insulation from outside water, and it will release steam from it. In this case, the membrane will protect the thermal insulation from blowing .After that comes a layer of insulation. When choosing a heater, it is necessary to focus on the duration of the service life, the environmental friendliness of the material, frost resistance, sound insulation. The most commonly used polystyrene foam, which has good qualities. It is possible to conduct insulation with mineral wool, glass wool, polystyrene. Insulation does not need to be crushed, because it will lose its properties. In order to protect thermal insulation from internal vapors, it needs to be closed with a paramino insulation film. The film needs to be attached with tape.
In order to better preserve heat, you can use a special membrane, which is covered with a metal foil of one side .
After that, rails of two -centimeter thickness are stuffed over the film. These rails will make it possible to form a gap between the film and the next layer.The method of insulation from the outside is no less effective. In this case, all layers must be laid in the reverse order.In this case, vapor barrier is fixed by the next layer after the wall, then the insulation. It is protected by a waterproofing film. And only after that is the frontboard trim, siding or other material is finished